Mark Laita is a long time photographer fascinated by the shapes and colors of snakes, preferably just
after shedding when the colors are most vibrant.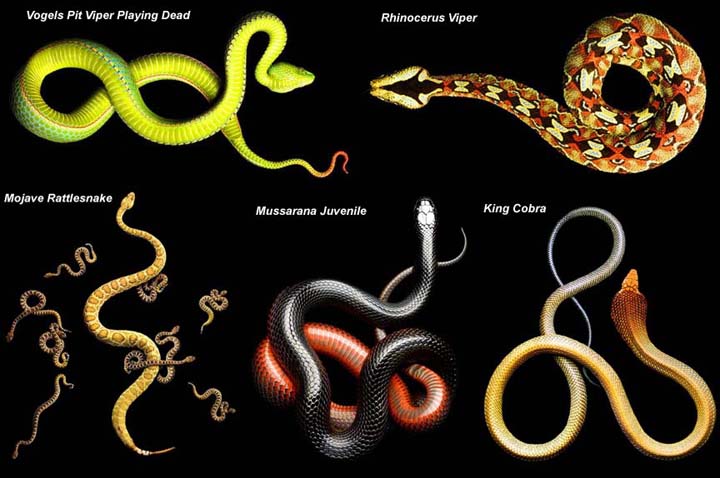 Quote:
---
Handlers assisted him in laying each snake on a piece of black velvet, which slowed these fast movers enough to grab the photographs. The dark background also allowed the eye to focus on the form, texture, and color of the species. "By putting it on a black background, it removes all of the variables. It makes it just about the snake," shared Laita. "If it is a red snake in the shape of a figure eight, all you have is this red swipe of color."
---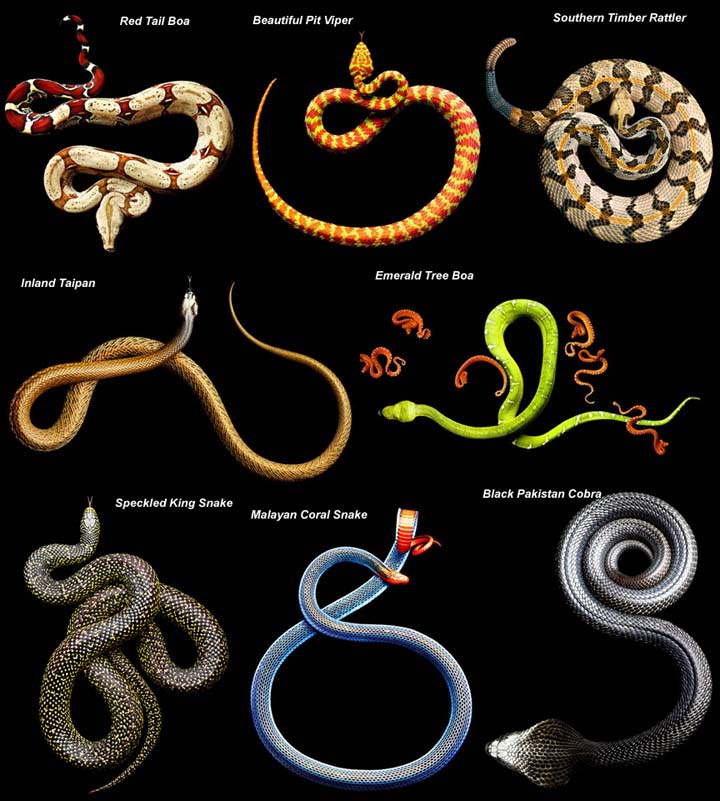 Quote:
---
While photographing a black mamba at a facility in Central America, the deadly snake struck. "It was a very docile snake," he recalls. "It just happened to move close to my feet at some point. The handler brought his hook in to move the snake, and he inadvertently snagged the cord from my camera. That scared the snake, and then it struck where it was warm. That happened to be the artery in my calf." Miraculously, though the blood soaked through his socks and shoes, he survived the bite.
---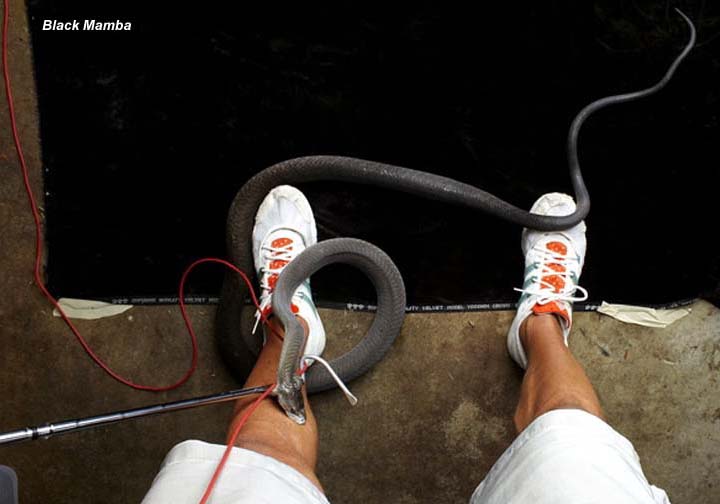 Quote:
---
Considering the black mamba's venom is deadly and can potentially make a person collapse within 45 minutes, Laita is extremely lucky. In fact, he was so preoccupied with the shoot, he didn't realize he'd been bitten until the handler told him. After 20 minutes of feeling ok, he decided not to seek medical attention—something herpetologists later told him was a big mistake because something could have happened even hours later. It was only the next day he realized he'd actually snapped a photograph of the bite as it occurred.
---
When will people realize sneks are sneaky, slimy, agents of Evil from Hell. :smack: